Growing up, we've constantly been taught the importance of a healthy lifestyle. From balanced diets to regular exercise, these are key to great health and a better quality of life. However, as we grow older and get busier with making a living, committing to rules of healthy living can be tough. With these five tips, you can get back on track effortlessly. 
1. Meal Preps
Preparing the week's meals ahead of time and freezing them in portions that are easy to grab and go is one of the easiest ways to ensure that you always have healthy food to eat despite your busy schedule. Although cooking takes up a significant amount of time, the duration can be shortened by keeping your menu simple and whipping up the dishes in large quantities. This way, you get complete control over your diet without wasting too much time planning and preparing every day. Simply set aside one to two hours each weekend to put together your meals. 
2. Order Healthy Food
Too busy to meal prep? With the availability of food delivery platforms and Tingkat Delivery services today, having nutritious fare delivered to your doorstep is made easier.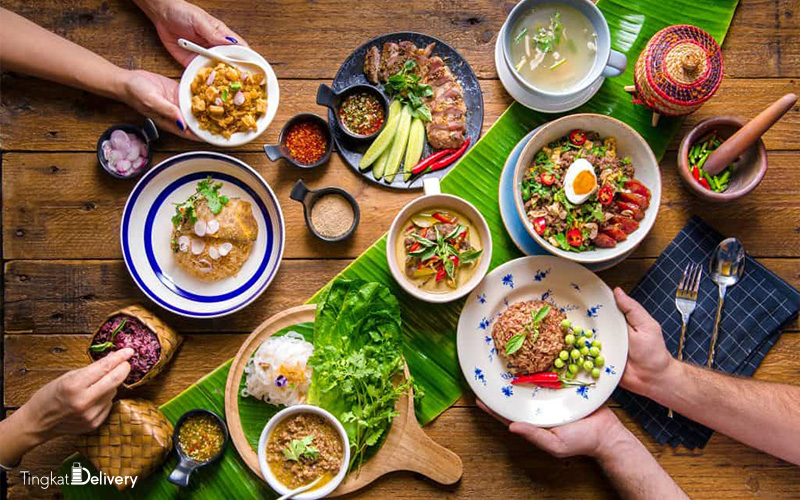 Although ordering on food delivery platforms is convenient, browsing through menus can be time-consuming. With healthy Tingkat Delivery, you can spend your time more efficiently as daily menus are curated by experienced chefs, who are well versed in creating wholesome meals. Food will also be delivered within a stipulated time period so that you can fill your stomach on time. 
Learn More: X Reasons to Opt for Tingkat Food Delivery in Singapore
3. Get into a Routine
Apart from eating at the right time, it is also important to spend time doing the things you love. A busy work schedule is no excuse for not setting aside time for yourself; there will always be pockets of time throughout the day that can be utilised efficiently, for things that are unrelated to work. 
Firstly, plan out your timetable and identify when your free time lies. Then, incorporate fun activities that you may enjoy during this time. For example, you can get up an hour earlier every day to squeeze in some time for a workout before you get ready for work or set aside 30 minutes for meditation and breathing exercises before bedtime. Keeping to what you've planned will help you reduce stress, give your life a form of routine—it creates structure and promotes mental and emotional health—and keeps you physically and mentally fit. 
4. Stress-Relieving Activities
A healthy lifestyle is more than simply eating healthy and staying active. It also entails relieving stress to ensure good mental health. Engaging in stress-relieving activities each day, such as stretching, doodling, reading, Progressive Muscle Relaxation, and meditation, can prevent the development of mental health issues such as anxiety and depression
Keep a Food Diary
Knowing what you're putting in your body is crucial in helping you improve your health. By keeping a food diary, you record your daily meals and get a clear view of the good and not-so-good food items that you're eating. Note down what you're consuming daily, the amount of food you eat per meal, and the time of your meals. At the end of each week, look through the details and identify areas of improvement, such as cutting down on oily foods and adding more fruits and vegetables to your diet. You can simply take a photo of everything you eat if writing them down takes too much time. 
Maintaining a healthy lifestyle keeps you in good shape physically and mentally, and adhering to a few simple rules is all it takes. Start by paying more attention to the food you're eating. 
Tingkat Delivery is a catering service in Singapore that delivers hearty and nutritious food to your doorstep. Kickstart your journey to healthy eating with us today by booking your meals here.