Know more about our healthy tingkat meals
EXCELLENCE IN
EVERY TINGKAT DELIVERY MEAL
When a parent company like RichFood leads the way with exemplary standards of food quality and customer service, expect the offspring to shine as bright. That's us at Tingkat Delivery and also our sister company NouRiche, a top TCM-led confinement caterer. We are offering healthy Tingkat Delivery in Singapore for people who are in need of healthy meals while juggling a busy schedule.
Our DNA for excellence means you are assured of the best tingkat meals that are delicious and healthy. Tingkat Delivery is very particular from choosing fresher, healthier ingredients and cooking authentic, tastier dishes to implementing eco-friendly practices, we bring the best from our family to yours. Enjoy great-tasting, healthy and hearty home cooked meals that you deserve.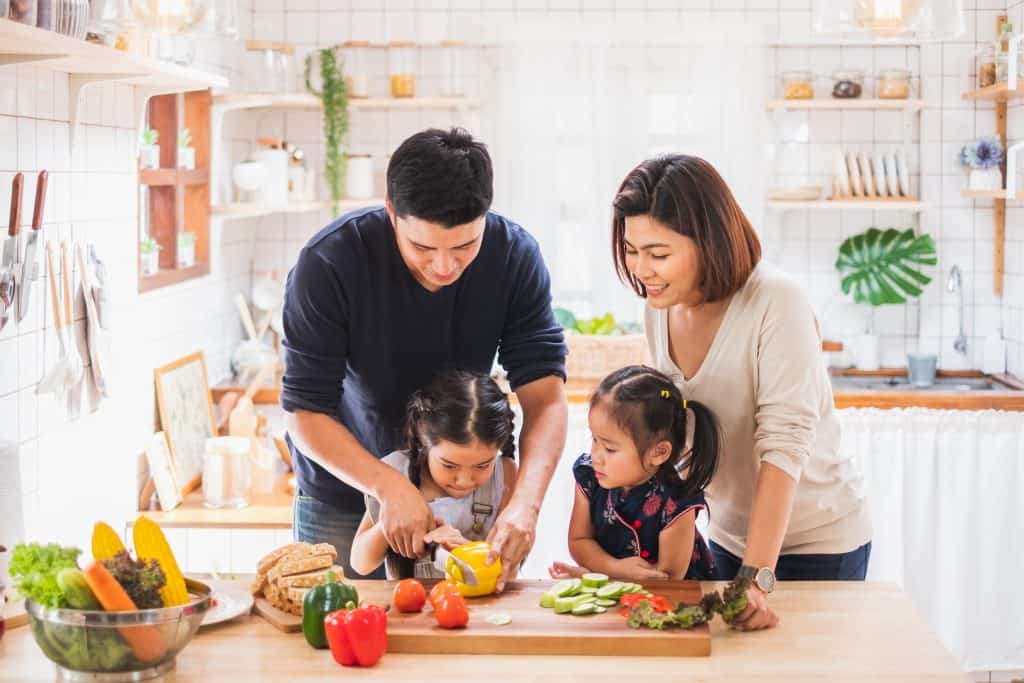 OUR PROMISE TO NOURISH & NURTURE STRONG FAMILIES
Frenzied workdays, hectic school runs and conflicting schedules… Isn't it simpler if we all got our own meals and ate at our own convenience? While it is an option that has caught on with many time-starved households, more Singaporeans are also realising the importance of shared family mealtimes.
Studies have shown that strong families are the ones that sit together to eat, at least 3 to 4 times a week. Lunch or dinner, they create the opportunities to connect and communicate with one another. However, it is also a reality that some of us parents can be too busy to even cook meals for our family. This should not be a hindrance to sharing the dinner table, we offer home cooked meals that are delicious and healthy at Tingkat Delivery. So make time to gather everyone at the table and nurture the family spirit. We'll make it easier with nourishing tingkat meals, delivered straight to your door. Book our healthy Tingkat delivery today and enjoy a hearty meal with your loved ones now!
A
Fresh Start

TO
FAMILY MEALTIME MEMORIES
A
Fresh Start

TO
FAMILY MEALTIME MEMORIES
Some of our most powerful memories of home are about food from the yesteryears. Like Mom's braised pork rib with mushrooms and her comforting sweet corn and carrot soup. Or Ah Ma's steamed chicken with danggui and her hearty bittergourd, pineapple and chicken soup. These are simple, everyday fare. Yet we remember them well, and often wistfully.
At Tingkat Delivery, we know this longing is not just about the food. It's also about the love and care that went into every dish that filled our hearts with warmth. It's an understanding that has translated into what and how we cook to honour these fond memories and loving traditions. Thus, we offer healthy Tingkat delivery for individuals and families. Our meals will take you down to the memory lane of your childhood when the dinner table is filled with delicious and warm meals.
Tingkat Delivery is dedicated to delivering nostalgic experiences through Tingkat service in Singapore where your tummies and taste buds aren't the only things that are being satisfied but your hearts as well.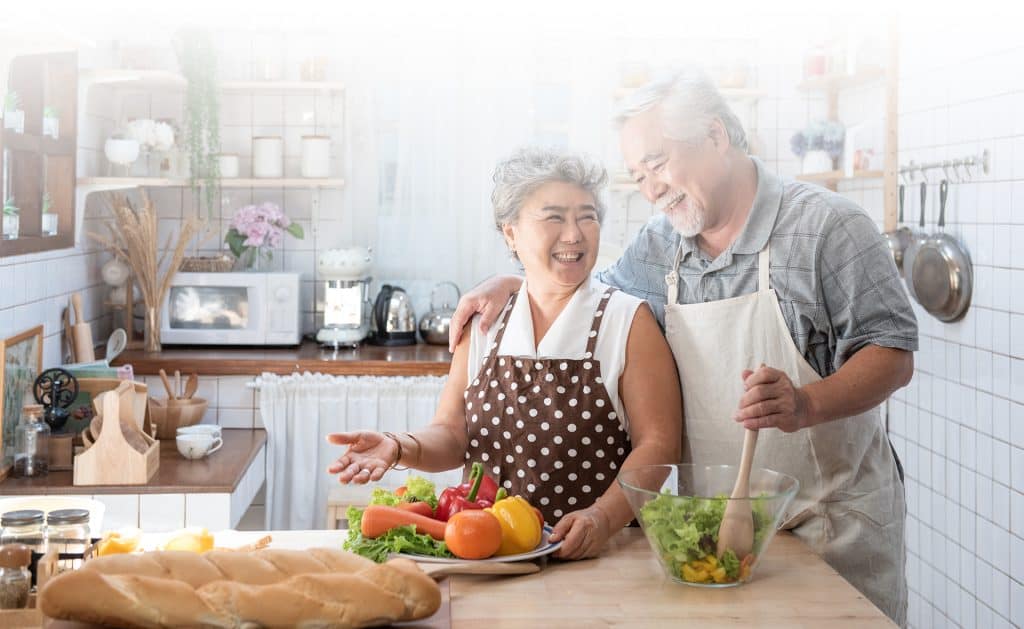 Why Tingkat Delivery meals are better choices

Our customers eat better everyday
Here are some of the reasons we are getting 4.4 out of 5 stars!
Jacqueline Leong
2023-05-22
From the first day I started ordering through them, I have to chase the timing of delivery. Each time WhatsApp them, will take more than half hour to response and another half hour to get an exact reply. Food choices kept repeating and getting worst. After renewed three rounds, we are sick and tired of what they offer. We stopped ordering. Over promise and understand deliver. Disappointed.
DAILY TINGKAT food is all packed in plastic containers unlike the confinement food which comes in the tingkat tin containers. Really misleading and unhealthy for food to be in these uncertified containers.
The Tingkat weekly menus are not observed and the food quality is just not there. Paid for a 20 day package and we're already ordering from elsewhere. Won't be renewing our meal package for sure.
Love the food! Portion is good. Most importantly super tasty Elderly and children love it very much
Amazing place. This restaurant is the most authentic Malaysian restaurant I've been . Service excellent too Reasonable price and buffet. It is BYO bring your own!! Have a try
Amazing place. This restaurant is the most authentic Malaysian restaurant I've been . Service excellent too Reasonable price and buffet. It is BYO bring your own!! Have a try
Worst tingkat ever! The chef doesn't even know the food when we asked what's that dish which tasted weird. Sales staff so unprofessional via whatsapp reply. Soup was horrible, almost same taste daily.. will not recommend to others at all!!
This is my first time ordering tingkat service and the experience has been very disappointing. We ordered a 10 day tingkat trial and currently on our 3rd day. 1. RichFood has not been serving the food based on the weekly menu provided. 2.We have been served cabbage for 2 out of 3 meals and noted that the cabbage was not in any of the menu provided. Upon reaching out to the customer service, the response was that the company has the discretion to make changes to the menu. 3. On the 3rd day, 2 dishes were served wrongly and not according to the menu. 4. Do not order the soup, it's simply water plus insignificant amount of ingredients. My verdict: you are better off ordering from the CaiFan stall at the coffeeshop.
The food almost same everyday.
Home-cooked Goodness👍🏻 Serve fresh, healthy, fuss-free and delicious dishes 😋 We have tried: Chicken Cube w/ Ginger & Onion Grilled Pork Cube in Char Siew Sauce Stir-Fried Long Bean Bak Kut Teh Soup Overall, make our tastebuds Happy 😃